| | | |
| --- | --- | --- |
| | | |
Welcome Message
Dear Members,
The Canadian Orthopaedic Association is pleased to announce a new initiative: the webcasting and podcasting of selected presentations from its Annual Meetings. This initiative will allow a more extensive reach of the specialized educational content provided at COA events.
As a member of the COA you have the privilege of viewing these expert talks from your home/office (and even on your iPod Video while traveling!). You will be sent an email containing your username and password. This unique access information should be used to SIGN IN.
Once signed in, by clicking on LISTING OF PRESENTATIONS, you can browse available presentations by session, speaker, video podcast and PowerPoint presentation files shared.
In this Webcast/Video Podcast you will be able to view full multimedia presentations (laser pointer movements of the speakers, PowerPoint animations, embedded video files and more...) and even take part in interactive quizzes! For selected talks, the PowerPoint slides are available for download. And thanks to a newly available technology (the Search'n BuildTM) you can now build a unique collection of slides with voiceover based on a simple keyword search: Click here to try it!
If you have any difficulties accessing the webcasted presentations or downloading the video podcasts, please contact the MULTIWEBCAST Support Team at support@multiwebcast.com
We would like to thank all speakers for their valuable support in making this webcast possible.
The Canadian Orthopaedic Association would like to extend its sincere appreciation to the orthopaedic industry members of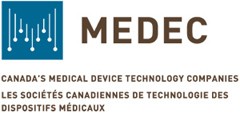 Best regards,
Cyril B. Frank, MD, FRCSC
President
The Canadian Orthopaedic Association


Disclaimer AMENDED ON January 29, 2009 | Technical Support


USER ACKNOWLEDGES AND AGREES THAT ALL DECISIONS MADE WITH THE ASSISTANCE OR USE OF THE SOFTWARE AND/OR THE WEBSITE AND/OR BASED ON CONTENT FOUND HEREIN WILL BE EXCLUSIVELY THE RESPONSIBILITY OF THE USER.
Powered by MULTIWEBCAST Technologies. MULTIWEBCAST PLATFORM Version 4.1000. All rights reserved.